Review
Free on Amazon, if you're interested.
I made it almost 10% into this short story before they said what they were forcing her to do.
Oh I'm sorry is that not enough information for you?
Would you like to know what she has to do??
Would you like some backstory???
Yeah well so would I!!
Here's your backstory...Nikki is a cougar, Merrick is a wolf and Roane who is mentioned for about 2 pages is his brother and also wolf.
SPOILERS AHEAD... PROCEED WITH CAUTION AND DON'T SAY I DIDN'T WARN YOU
So these Elders (not really sure who they are at this point) decree that Nikki must mate with either Merrick or Roane. Roane steps down, not wanting to fight his brother.
Now here comes some disturbing parts of this crap book.
Nikki changes forms, back to human and Merrick pins her beneath him while in animal form then proceeds to change. Now here is where some of you might be thinking...
Awe how cute, so romantic they're going to have sex in the woods
... Her body responds to him and she hates herself for it.
Let me repeat that again.
Her body responds to him and she hates herself for it.
One might think that eventhough they are attracted to eachother she would say no, or try to get away, or do any of the things that are normal when you don't want to have sex with someone.
BUT NOOOOOOOO.... They have simulated sex.
AND I QUOTE
"She tipped her head back and made a strangled sound in her throat as the ecstasy faded and reality came crashing home. The asshole just used her own body against her."
Merrick makes a I told you, you wanted me comment. Nikki gets all mad and then runs away...
*sigh*
At this point, in writing my review I have only read 15% of this thing book. It will be a freakin' miracle if I can finish. As of right now I'm disgusted.
OH HOLY HELL, HE JUST ADMITTED THAT SHE WASN'T A WILLING PARTICIPANT!!!
Gag
And onward we go...
Lets also put stalking on Merricks List of Qualities to Swoon Over.
Oh and don't forget about the almost rape...but wait, they're mates and blah blah fucking blah.
OHHH LOOK, lets add breaking and entering to that list too. Gosh he's a charmer!!
Oh Snap! She tries to run away, he chases her telling her to get on the bed. She steps back not wanting it, he steps forward towards the bed then basically tackles her, starts kissing her body and giving oral THEN he goes to undo his pants and
FINALLY, FINALLY SHE SAYS NO.
She's scared.
OMG THIS SHIT IS STUPID!!!
She's now teasing him after all that nonsense.
I QUIT NOW!!!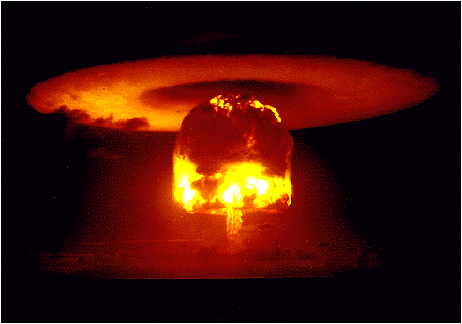 This is my head after reading this, and what I want to do to this book.
Update 6/4
I finally finished this book and it still deserves the rating it got. The beginning of this was horrendous and I couldn't get past it. The end wasn't bad or rather the back half of the book, still couldn't make up for the front half!!